Rent WEST 14TH With Rntr.
We are constantly seeking innovative solutions to provide our #womenofwest14th the highest quality wardrobe staples while remaining mindful of our impact on the planet. 
Moving beyond making a highly durable and long lasting leather essential, we want to extend the life of our styles even more to keep them in the fashion-eco system being loved & worn by you and many, many other women. 
We have partnered with Rntr. to offer a rental service for your short-term wardrobe needs. Think a weekend away, special event or just give our investment items a test drive before making the mindful commitment to love for a lifetime!
You can rent for 4, 8, 14 or 30 days with rental fee starting from as little as 20% of full price.
Find the rental button option on select iconic styles, giving you the option to enjoy our beautiful leather essentials at a lower price while ensuring each piece gets a longer and well loved life. You can click here to view the RNTR. edit of seasonless WEST14TH styles. 
Each time you rent, you are actively reducing the number of beautiful garments and accessories that may unnecessarily end up in landfill.
Your wardrobe is about to get a whole lot lighter...
HOW TO RENT WEST 14TH WITH Rntr.
DISCOVER
Select RENT on the shopping menu and scroll through our curated rental edit of iconic and seasonless styles to select the item you'd like to rent.
Start Looking Now
RENT
Select the 'Rent with RNTR.' button on the style you would like to rent. Choose your rental term from 4, 8, 14 or 30 days and the dates. Our suggestions is to commence the rental period 1 or 2 days prior to your event to be safe. Final step is to fill in your shipping and payment details. 
Rent Now
Love
Receive your rental leather lover! Mix and match the style you rented from us with your wardrobe staples. Enjoy #wearingwest14th and receiving all those compliments! 
Love it? You can buy it* or return it for someone else to love, again and again!
Find The One
*if you choose to purchase after renting let us know your plans and we're happy to extend a special post-rental discount.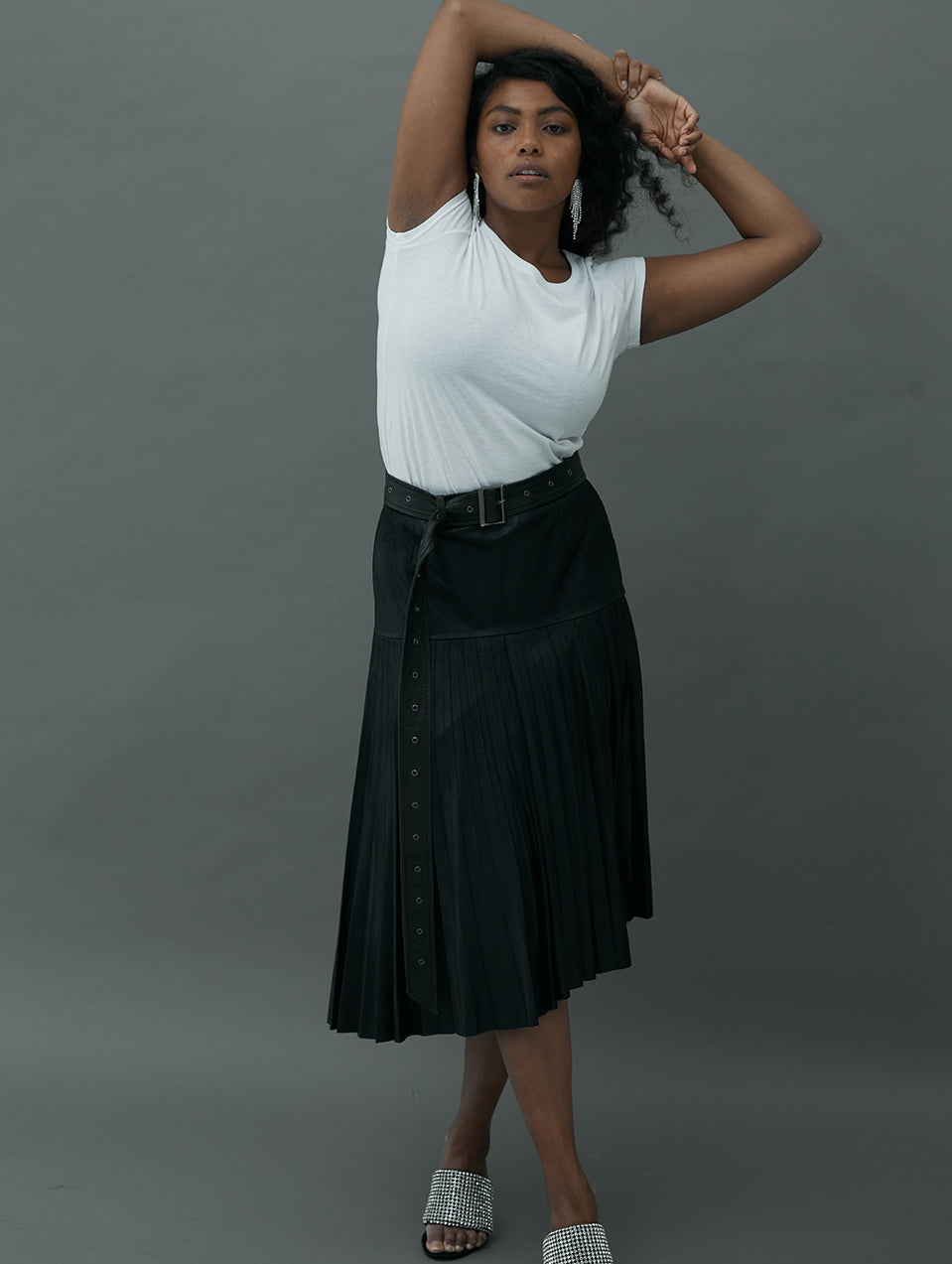 Return
Return your rental in the original prepaid packaging with return label included.
No cleaning needed, leave the dirty work to us!
Get Renting
P.S. If you loved the experience, repeat and tell your girlfriends! 
This service has been designed to give you more wardrobe options to suit your dynamic life and be at an accessible price with less unnecessary waste on our planet. 
We hope you love this new rental option to experience our modern day heirlooms with a new innovative way to wear something new. 
For Rntr. FAQ's click here or reach out to the Rntr team for any enquiries at hi@getrntr.com.